Things to consider while choosing gym bags for men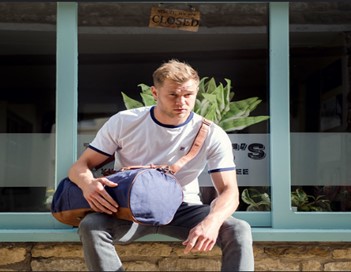 If fitness is an investment for your life, a gym bag is an investment for your fitness. Trust gym bags for men to pack motivation and organization, all in one. You must be thinking, Wow! that's some overestimation for a mere gym bag. It isn't. The organization and hygienic storage options that a gym bag offers have an indirect effect on the level of motivation that you will feel towards fitness.
Secured yourself with the necessary fitness apparel and trackers? All that's left is to add the perfect gym bag for men to seal the deal.
Before understanding what you need to buy, consider eliminating what you don't need.
One may argue that it's a mere bag. There are no distinctions between a good one and a bad one. One couldn't be more further away from the truth.
A gym bag for men needs to suit the workout type of the person under consideration. If the bag is too small to fit the person's workout essentials, he may end up forgetting something of importance, which may disrupt his schedule in turn.
This consideration is also relevant when eliminating the construct of the bag. One may not need a very strong back that can hold up heavy weights if that is not in tune with one's workout type.
Moving on, one can also eliminate a gym bag based on its looks. If versatility is not something that you are looking for, you may settle for a less pricey and less trendy bag.
Assessing factors to buy perfect gym bags for men
Extrapolating from all that has been mentioned before, let's begin by understanding what are factors should you consider before buying the best gym bag for men.
Workout suitability
In simpler words, the type of workout you do dictates the type of gym bag you will need. If one does yoga, one would need a bag with a quick-release strap to place the yoga mat. If one runs, one would need a bag with a dedicated compartment for one's shoes, so that the rest of the essentials don't get soiled. Likewise, if one does strength training, one may need a strong bag that can withstand the heavy weights.
Essentially, the type of workout one does instantly helps one zero in on the size and construct of the bag one needs. You would need a larger bag for essentials such as shoes and large sports kits, and a stronger, more durable bag, with a weight-distribution design, for essentials such as weights.
Versatility
Unlike women, men are often seen carrying a single bag for all their purposes. Whether they need to carry a laptop for work, or a backpack for a trek, the bag remains the same, the environment changes. If you are one of those, who would prefer having a single bag for all purposes, then that would certainly be an important aspect when considering a gym bag purchase.
Need your bag to support feather-light papers along with your shoes and laptop? Look for a versatile-looking bag. What does that mean?
Look for a trendy bag that can suit formal occasions and would have a weight-distribution design to hold all your essentials. Pay attention to padded straps for the added support that they contribute.
Easy, hassle-free washability is another key factor that one must consider while looking for gym bags for men. If versatility is an important feature for you, washability will be important too. Ideally, the gym bag must endure washing and not end up tattered in one wash. Additionally, the fabric of the bag must withstand machine wash in order to save time spent in hand washing. Go ahead and easy wash to the list of factors to consider.
Essentially, the type of workout dictates the size and construct of a gym bag for men. Once these factors are in place, you can further categorize the bag on its versatility, durability, and washability. Quick-dry, machine wash bags must rank high on your wishlist to enjoy the man benefits of the perfect gym bag for men.